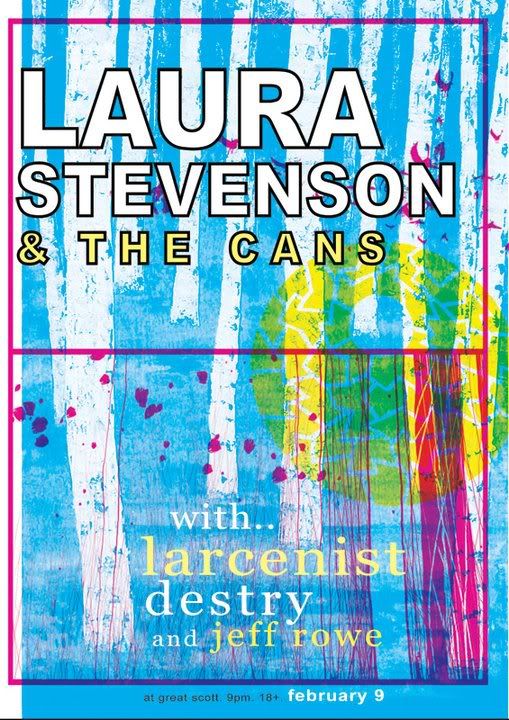 Hey, it's Black History Month -- or as Chris Rock says, "the shortest month of the year."

I'm keeping an eye out for inexpensive culturally significant events like the lecture tonight, but I haven't seen many of them yet.

--------------------------------------------------------------

WED 2/9

5pm
Civic Discourse Series, "Immigrants in America": Keynote Event
at C. Walsh Theater, Suffolk University, 55 Temple St, Boston (Beacon Hill)
FREE w/ RSVP

The Boston Athenaeum and Suffolk University have held a series of "Civic Discourse" panels/lectures, and this year's theme is "Immigrants In America".

This first lecture is "A Dialogue on Immigration" between Chinese-American authors Maxine Hong Kingston and Gish Jen on the challenges of being second-generation immigrants, which will be moderated by Suffolk's Scholar-in-Residence James Carroll.

The series continues next month: "Immigrants in Boston" (THUR 3/3) and "Children of Immigrants" (TUES 3/15).

"Reservations are required and will be accepted on the Athenaeum's events line: 617-720-7600."

WED 2/9

5:30pm to 7:30pm
"What's Not to Heart?": Wine & Chocolate Tasting
at Ball Square Fine Wines & Liquors, 716 Broadway, Somerville (Ball Sq)
FREE / 21+

For my Somerville homies, it wouldn't be a bad idea to swing by Ball Square to get a little lesson on pairing chocolate with 3 different wines..

Reps from Garuda Chocolates and The Chocolate Tarte will be there, and I'd wager you could purchase both the wine and chocolate of your choice.

WED 2/9

6:30pm
Alex R. Goldfeld, "From the North End to Beacon Hill: Boston's Black Community Since 1783": Lecture
at Orientation Room, Boston Public Library, 700 Boylston St, Boston (Copley Sq)
FREE

A local historian and author will give an "illustrated presentation" (slide show?) on the history of the African-American community from the Revolution through the Civil War.

(It sounds like they originally congregated in the area that is part of Mass General Hospital.)

WED 2/9

8pm
"The Wild Side of Bollywood"
at Precinct, 70 Union Sq, Somerville (Union Sq)
FREE

Musician/DJ/cocktail aficionado Brother Cleve is probably the leading expert on international pop music.

Tonight's entertainment mainly revolves around a Bollywood actress known as "Helen" who often played the bad girl in these movies and generally performed the most Western-influenced numbers.

In an article I read, Br. Cleve claimed he could present 8 hours of "Helen" clips, but he's going to whittle it down to make time for a post-screening discussion with Mona Kumar (one of the organizers of the Boston South Asian Film Festival).

Everyone will probably want more Bollywood tunes at this point, so br. Cleve will oblige those who want to dance the night away like slumdog millionaires... (Yeah, corny but I did it.)

WED 2/9

8:15pm
Heavy Rotation Records 11th Annual Epic Event
at Berklee Performance Center, 136 Mass Ave, Boston (Back Bay)
$10

Feat: Julia Easterlin, David Pramik w/ Johnny Duke, Berklee String Metal Ensemble, Pinn Panelle, The Boston Boys w/ Emily Elbert, Da'Rayia

This might be the coolest class project that I've heard of.

Business/management majors at Berklee put together a compilation CD under the moniker of "Heavy Rotation Records" that features tracks by students and alumni.

I didn't find any of the songs ahead of time, but the CD is titled "Under the Influence" where where each performer has covered a song and written an original in tribute to one of their influences.

As usual, there's a healthy variety of sounds that's compounded by the variety of tributes: Julia Easterlin (Radiohead, Pixies), David Pramik w/ Johnny Duke (U2, Joy Division), Berklee String Metal Ensemble (Smashing Pumpkins, My Bloody Valentine), Pinn Panelle (REM, Mission of Burma), The Boston Boys w/ Emily Elbert (Green Day, Hüsker Dü), and Da'Rayia (Red Hot Chili Peppers, Gang of Four).

Maybe you'll hear the next Passion Pit or St. Vincent who both participated in their early stages. And, yes, Berklee String Metal Ensemble is strings-with-rhythm-section and a singer who play metal.

WED 2/9

9:30pm
Laura Stevenson & the Cans, Larcenist, Destry, Jeff Rowe
at Great Scott, 1222 Comm Ave, Allston
$10 / 18+

If the temperature was doubled and the snow was halved, there would be no doubt that this show would sell out. I still believe that many hearty music-lovers will head out to hear buzz-band Laura Stevenson & the Cans.

Stevenson starts off with the punk cache as a member of Bomb The Music Industry. She also happens to have this lovely, wispy voice that's quite appreciated these days - and she writes these cool tunes that range between loud and soft and are teeming with clever little parts.

The folky, punky is rolling all night long with the heavy Americana vibe of Larcenist, and former Larcenist member Jeff Rowe is 'keeping it real' even when it's just him and an acoustic guitar. Destry adds their folky indie-pop who includes a former member of emo-rockers Straylight Run (that started in the same Long Island area as Bomb The Music Industry, hmmm).