i've already told you the cheap options for today, so i won't offer anything else. and some of my colleagues have tied me down with duct tape for april fools day, so i'm hunting and pecking with my nose and tongue... help. call for help.

--------------------------------------------------------------

TUES 4/1

6pm
Guitar Center Sessions: Joe Satriani
at Guitar Center, 321-C Speen St, Natick (Cloverleaf Marketplace)
FREE

I always liked Joe Satriani. When a million guitarists were playing super-fast metal back in the 80s, he was one of a handful that never forgot it was supposed to be music. Joe will talk about techniques, gear, and his life in rock. At some point, he'll play guitar better than anyone else in the room.

TUES 4/1

7pm to 10pm
"Beehive-Art-Scope 1"
at Beehive Restaurant, 541 Tremont St, Boston (South End)
FREE

A new art event series is busting out on April Fools Day -- but I think something is really going to happen tonight. The Beehive blends into the Boston Center for the Arts; the decor is especially Bohemian downstairs where much of the action will be taking place. About 20 artists will display their work including Rachel Perry Welty, Jeff Perrott, Owen Rundquist, Cyrille Conan, Kelly Sherman and Samantha Fields. I'm guessing one will see some visually/conceptually aggressive art in various media. Free-jazz trio The Sewer Rats (w/ pianist Leo Genovese) will perform, and performance artist Bryce Kaufmann is bound to do something weird like cover himself with shaving cream.

I read somewhere that "refreshments will be provided", but I don't think it will include drinks...

TUES 4/1

8pm
"COLE! A Celebration of the Life, Words, and Music of Cole Porter"
at Jordan Hall, 30 Gainsborough St, Boston (New England Conservatory/Fenway)
FREE

From the late 20's on, so many of the best songs were written by Cole Porter. "Night And Day", "Anything Goes", "I Get a Kick Out of You", "What Is This Thing Called Love?", "I've Got You Under My Skin", "Begin the Beguine", "It's De-Lovely", etc, etc. The music was melodically rich, and the lyrics were equally full of wordplay and passion. It's almost impossible for songwriters not to be influenced by Porter whether they are aware of it or not.

Students from NEC's Opera Studies program will sing many of the classics as well the "deep cuts" with help from a couple faculty members and a small 6-piece ensemble.

TUES 4/1

9pm
Tuesday Night Laugh Track
at The Point - Upstairs, 147 Hanover St, Boston (Haymarket)
$5

Sources say this show has been cancelled.

TUES 4/1

10pm
Preacher Jack
at Plough & Stars, 912 Mass. Ave, Cambridge (Central Sq)
FREE (but you can drop something in the basket)

With his long hair and white beard, Preacher Jack may look like a wild-eyed holy man descended from a lonely mountaintop. He's actually a living piece of boogie-woogie/rockabilly history who grew up and resides on the North Shore. Pounding the keys for fifty years, he may not keep a weekly residence at Frank's Steak House anymore, but Preacher Jack comes down to Cambridge & Boston every couple weeks to spread the good news.

--------------------------------------------------------------

link of the day: the wu ming foundation is a movement of art & lit. jokers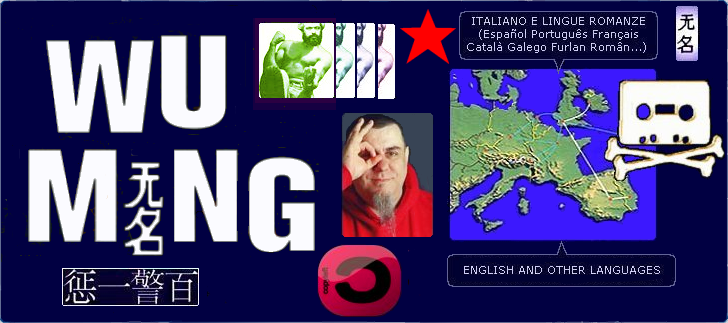 there's a talk at mit tomorrow.