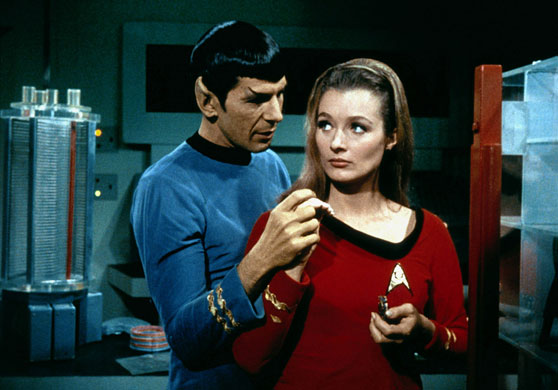 6pm, 8pm, 10pm
Star Trek Celebration
at Brattle Theatre, 40 Brattle St, Cambridge (Harvard Sq)
$5 suggested donation / $10 pass for all three

Attention: trekkers/trekkies!

Warm up for "Star Trek", the prequel/refashioning [rambling review w/ spoliers] of the original series. Get out your "Spock" ears (or whatever you wear to conventions) and whet your appetite with a couple digital screenings from the classic TV series.

Each program will feature 2 episodes (which apparently run about 47 minutes each without commercials) that have yet to be determined.

If it's like the Doctor Who screenings, hoots and guffaws are welcome...