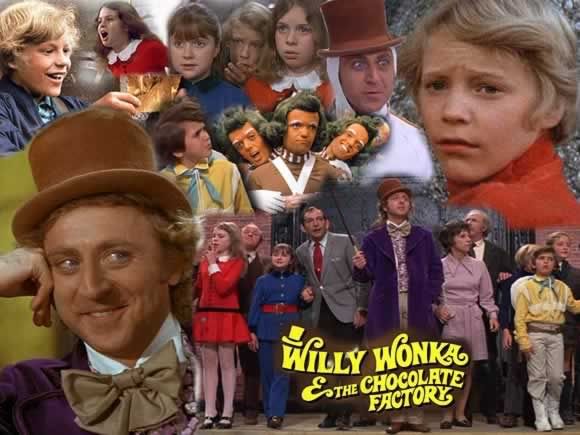 10am to 6pm
Open House and Tour
at Taza Chocolate Factory, 561 Windsor St, Somerville (near Union Sq)
FREE

See some of the operation and taste uniquely delicious chocolate. Also check out Albertine Press and QRST's Shirt in the same building. When I went to the Taza Factory, we also stopped in on Albertine Press, who do some very cool letterpress printing (including Taza labels).

(It will be busiest from Noon to 5pm.) My best description of how to get there is to go to the very end of Windsor St; the building is on the corner, and the entrance (with a sign)is on Windsor Pl.

You might want to walk around Somerville anyway, since it's "Open Studios" weekend.


* * *
Last Saturday I went there and did meet the
Willy Wonka
of Somerville, and his name is Alex Whitmore. He didn't wear a crazy outfit, the oompa-loompa's looked like normal people, and I didn't get into a glass elevator (but I still felt like I had a golden ticket).
He did have a gleam in his eye when he talked about his chocolate. And he did personally prepare the Mexican granite millstones in the traditional style to grind the cacao. (He learned the technique to "dress the
molinos
" on trips to Oaxaca.)
Even before the cacao arrives in Somerville, he described the process with adjectives like "tangy" and "olive-y". Late in the day, I tried some fresh product that we made; the flavor was intense, and so was Alex's enthusiasm after I tried it.
Since late 2006, Taza has been making their product with cacao, sugar, and some flavorings like vanilla and cinnamon. It's dairy-free, gluten-free, soy-free goodness. Yes, they use nuts. Nuts and chocolate are delicious together. I did find it interesting to learn the original idea was to open a "chocolate lounge", but they name comes from "taza de chocolate" or a cup of (hot) chocolate.
When you go, you'll hear, see, and taste why there truly is no other chocolate like Taza. From the way the free-trade and organic ingredients to the way it's shipped to the actual chocolate-making that ends with the hand-wrapped final product. I remember Whitmore saying something like, "It's good to eat, good for the environment, and good for the farmers."
It would be logistically difficult to let a stream of visitors into the heart of the operations (see pix and video below), but you can check out their vintage roaster and winnower. Most importantly, you'll get to eat the most delicious chocolate you've ever had.
Although I've likely eaten less chocolate than most people, I've never tasted it like this ever before. It won't taste like a Hershey bar. They don't mash it to a homogenous goo; there's real texture to it, and there are unexpected (to me) flavors that might have you thinking like a wine connoisseur. It's not cheap stuff, but I believe it's worth it. Hey -- it's friggin'
hand-made
with the top-quality, organic ingredients!
Haven't noticed them in stores? You can buy some at the open house, order
online
, or in
these places
. (My favorite was the disc with
guajillo chili
!)
Click on images for a larger view in a new window (fyi: some are larger than others):
Check out my shaky camera work inside the grinding room...