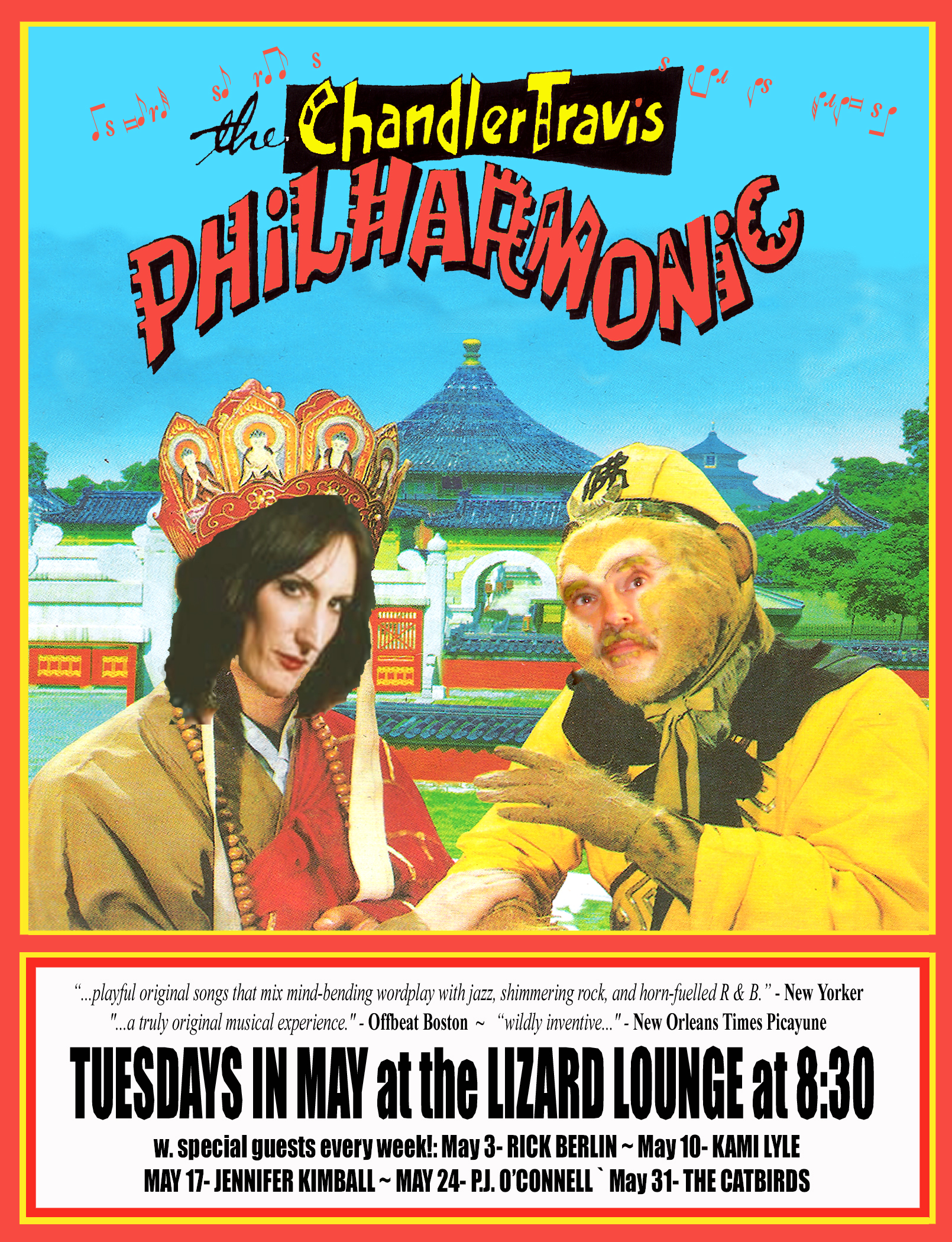 As I said before, this isn't a complete list. I do try to present the most interesting cheap choices. There has to be some people that might like each of the below...

FYI: I went to the MFA last night, and the Chihuly exhibit was free -- and it made the wild glass creations even better... (Haha.)

--------------------------------------------------------------

TUES 5/3

7pm
John Sayles, "A Moment in the Sun": Reading
at Porter Square Books, 25 White St, Cambridge (near Star Market)
FREE

Apparently John Sayles was a writer before he started his filmmaking career that has included "Eight Men Out", "Lone Star", "Sunshine State", and an early face of mine "The Brother from Another Planet".

Based on the available info, Sayles reads a chapter from his latest novel then does a Q&A. And I bet he'll have some interesting things to say.

TUES 5/3

7pm
Rob Sheffield, "Talking to Girls about Duran Duran": Reading
at Brookline Booksmith, 279 Harvard St, Brookline (Coolidge Corner)
FREE

Rob Sheffield is another interesting guy who might have been one of the first "snarky" writers I remember from his column in Rolling Stone.

His new book is a trip down Memory Lane in the '80s music and culture. His lane might intersect with your travels around town since he grew up in Milton.

TUES 5/3

7:30pm
Company One's "Fringe Wars"
at Plaza Theatre, Boston Center for Arts, 539 Tremont Street, Boston (South End)
$10 w/ discount code

Feat: Vaquero Playground, Boston Actor's Theatre, FUDGE Theatre, Barron Ranger Productions, Red Level Circle

Five experimental theatre groups have been given the same 4 instructions and have created a new play to be debuted tonight. The audience and a panel of judges vote on the winner (?) that goes on to a championship round.

Tickets are regularly $20, but the online discount code is: FW10

TUES 5/3

7:30pm
Celtic Fusion 2011
at David Friend Recital Hall, 921 Boylston St, Boston (Berklee / Back Bay)
FREE

I guess there's enough Irish/Celtic students and alumni at Berklee to create a multi-media periodical.

A musical group of fiddles, guitar, mandolin, etc will probably make a pretty sweet seisiun that will include George Keith, Oisin McAuley, Matt Heaton, Shannon Heaton, Maeve Gilchrist, John McGann, Sean Gannon.

There will be readings of Irish poetry as well as bits from "Finnegans Wake" by Joe Nugent, one of BC's James Joyce scholars.

TUES 5/3

8pm to 9pm
"A Piece for Assorted Lunatics"
at Boston Conservatory Theatre, 31 Hemenway St, Boston (The Fens)
FREE

What is the deal with "Dark Side of the Moon" this year? This isn't a milestone year, but this is the 3rd event I've seen this year. (So now I might list as many I see.)

Jordyn Cormier's senior dance project looks like a mix of a dance group and film projections accompanied by a live band performing the classic Pink Floyd album in its entirety.

"Donations are appreciated!"

TUES 5/3

Ferraby Lionheart (10:20pm), Vandaveer (9:20pm), Air Traffic Controller (8:25pm)
at TT the Bear's Place, 10 Brookline St, Cambridge (Central Sq)
$10

When you're stage name sounds like some kid's Dungeons & Dragons character, it's difficult for me to get excited about listening. Okay, I gave Ferraby Lionheart a couple minutes and he's a rather catchy singer-songwriter. There will be mucho good tunes throughout with Vandeveer and excellent local Air Traffic Controller.

TUES 5/3

9pm
Chandler Travis Philharmonic, Rick Berlin
at Lizard Lounge/Cambridge Common, 1667 Mass Ave, Cambridge (between Harvard Sq & Porter Sq)
$7 / 21+

After celebrating their 15th anniversary at the Lizard Lounge in February, Chandler Travis and his Philharmonic are back for another month of shows with a different musical guest each Tuesday.

Until summer comes along and The Incredible Casuals rock the Cape again, there is CTP's good-time gumbo in our backyard. The amazing Rick Berlin opens tonight with a trunk full of emotionally intense songs.

TUES 5/3

9:30pm
Skimask, Dope Body, Ed Schrader's Music Beat, Kid Romance
at O'Brien's, 3 Harvard St, Allston
$5 - $10 sliding scale / 18+

I'm not sure if I'm in the mood for ragged musical assault to my ears, but I appreciate these strange and/or noisy artists -- some more than others. It should be a wild, wooly rockventure.