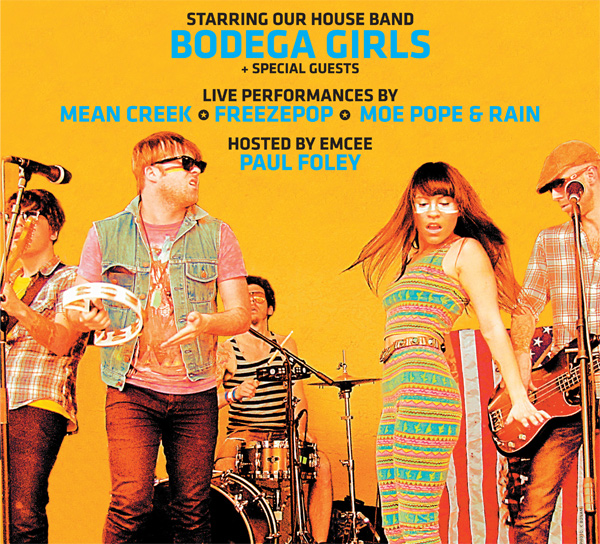 7pm
Boston Phoenix "Best Music Poll" Awards Party
at Brighton Music Hall, 158 Brighton Ave, Allston
FREE with RSVP / 21+

Feat: Bodega Girls, Freezepop, Moe Pope, Mean Creek

Show at 8pm -- First come, first served.

Did you vote in The Phoenix's Best Music Poll? It doesn't matter! You can still go to the awards party and cheer when you agree...

The Bodega Girls are slated to be the house band, so expect a lot of deep jams and some special guests throughout and in between sets by indie-rockers Mean Creek, electro-poppers Freezepop, and rapper Moe Pope.

Paul Foley of Wasted Talent will host (one of the best local rap songs must be their "Khed").

I have a feeling it could be a full house, so you'll probably want to show up closer to 7pm (when the doors open) than 'showtime' at 8pm. As I mentioned above, it's a "first come, first served" deal.

Why not enjoy a night of free music? You're probably don't have tix for the Clambake on Thursday...