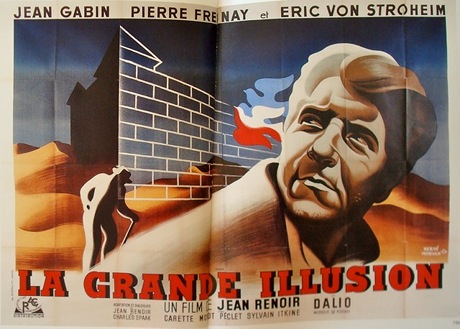 Feel like making a spur-of-the-moment TV or furniture purchase? It's still 'Tax Holiday Weekend'...

If you're in the mood for Italian instead of India Day below, You've got the Madonna Della Cava Feast in the North End. For something more low-key yet authentic, one could take the Orange Line to Malden for the annual Feast of St Rocco.

Even though the Dominican Festival not listed on the Franklin Park site (or even listed on its own website), there's a good chance that you hang with a lot of Dominicans in the park with music and food today.

--------------------------------------------

SUN 8/12

10am to 5pm
Annual Chinatown August Moon Festival
around Beach St, Harrison Ave, Tyler St, Boston (Chinatown)
FREE

Dim sum places will be more crowded than usual, but there's entertainment in the streets. Maybe you can snack on a mooncakes -- it's a Moon Festival thing.

SUN 8/12

2:30pm to 5:30pm
Dr. Sketchy's: Burlesque Drawing Class
at Great Scott, 1222 Comm Ave, Allston
$8 / 18+

Model: Ludella Hahn

You don't have to be a good artist or even someone who draws everyday to hang with Dr. Sketchy*. There might be some parallels to a normal life-drawing class, except the models are having more fun** and there's no instructor to criticize your stuff.

Here are a few tips that I picked up from the organizers a while ago:
Come on time to get a seat up front. Keep it small so others can crowd in around you. A milk crate to carry your stuff and double as a chair wouldn't hurt.

We start with short poses to get you warmed up and then move on to longer and longer poses, but that's about where the traditional life drawing session stops...
* Dr. Sketchy won't be there.
** It's burlesque, so she won't go the "Full Monty".
SUN 8/12
3:30pm to 8pm
India Day Celebration
at
Hatch Shell
, Storrow Dr, Boston (Charles River Esplanade)
FREE
It's the 65th anniversary of India's independence, so you could join the local celebration of food, music, dance, vendors, etc.
I checked out India Day a couple years ago, and there was quite a bit of entertaining music and dance.
SUN 8/12 (thru SUN 8/19)
4:30pm
Jean Renoir's "
Grand Illusion
":
75th Anniversary Restoration
at
Harvard Film Archive
, 24 Quincy St, Cambridge (Harvard campus)
$9 / $7 Non-Harvard students, senior citizens
One usually falters when trying to convince someone about the greatness of a movie, but this is one of the masterpieces. Besides being the foundation of every prisoner-of-war movie of the last 75 years, there's a story that examines class issues and nationalism. It wouldn't happen in modern war, but analogies still apply today in other ways.
As I read about movie projectionists
in the Phoenix
recently, the HFA is one of the best rooms in ton to see a pristine, restored version.
It also plays Monday at 7pm, then at various times next Friday through Sunday.
(Yes, it's a French black & white film with subtitles.)
Another classic "
Chinatown
" is screening tonight at 7pm.
SUN 8/12
6pm to 8pm
Endangered Speeches
at
Piers Park
, 95 Marginal St, Boston (Eastie)
FREE
Live music can be heard in East Boston
on most Sundays and Tuesdays
(thru SUN 9/9) in
one park
or
another
.
Some acts are more exciting than others, but it's not a long trip on the Blue Line.
It could be a rather nice Sunday evening to bring a bag of food & drink and get down to the big, multi-culti, hip-hop/reggae riddims of Endangered Speeches.
Have ever been to the
Shipyard sculpture park
that's a short walk away?
SUN 8/12
6pm
Berklee Summer in the City
:
Kina Zore
at
Allerton Overlook
, about 142 Pond Ave, Brookline (near Brookline Village)
FREE
If you'd rather sit in a park in mainland Boston for
globally aware tuneage
, there's an Afro-pop band playing in the Emerald Necklace.
SUN 8/12
7pm
"
Passion Play
"
at
Club Oberon
, 2 Arrow St, Cambridge (Harvard Sq)
$10 standing room
The 3 acts aren't really different productions of the Jesus story, but the play happens while people at different times and places are going to perform it.
Playwright
Sarah Ruhl
and her plays receive frequent accolades.
When I last checked there were some standing room tickets available, so you could probably walk up and get in...
SUN 8/12
7pm
"
Queer Punk Puppet Cabaret
",
Evan Greer
at
Milky Way Lounge / Bella Luna
, 284 Amory St, Jamaica Plain (The Brewery Complex)
$5 suggested donation
The piece is actually called "Three Daemon Serenade (Into the Cupboard)", but I was amused by the title on the
Milky Way's calendar
.
Gepetta the puppetess describes it as:
...a fairy tale cabaret that unfolds silently from gut-spilling tea party to a dark magical world where tea cups where tutus and daemons appear as grotesque owls.
The live soundtrack will be provided by quirky folder
Elliott Harvey
; you can play both YouTubes at the bottom of
this page
and mute the left one to get an idea of what to expect.
"Radical genderqueer singer/songwriter" Evan Greer gets the party started.
SUN 8/12
7pm
Shakespeare on the Common: "Coriolanus"
at
Parkman Bandstand
, about 165 Tremont St, Boston (Boston Common / Tremont St Side)
FREE
Friday & Saturday -- 8pm
Sunday -- 7pm
It's the last night folks.
In its 17th year, Shakespeare on the Common is perennially one of the best cheap thrills you'll find in Boston. Sure... New York has '
Shakespeare in the Park
', but not every town has professional actors bringing the Bard to life outside where anyone can walk up and get cultured.
The story in "
Coriolanus
", a play set in Rome and written 400 years ago, might be familiar to the contemporary audience: People rioting in the street, because resources are being withheld from the masses. Those in power think they don't deserve it, and the main character has a special disdain for the common person although he's encouraged to run for office.
Although
last year's film
may have earned some accessibility for the play, it's long been said to be one the lesser works of Shakespeare. Like the movie, the sets probably won't look like Rome; there will also be some fight scenes.
Despite my indifference to the selection, I will still list the play every night, because 1) you might like it anyway and 2) this is an annual gift to the residents (and visitors).
"May not be appropriate for all ages. Parental discretion is advised."