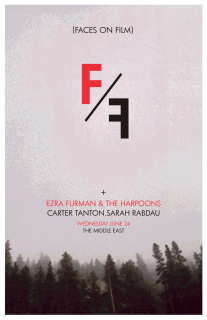 Although I don't post as many original photos as I'd like, I do take quite a few. Maybe my recent surliness was caused by losing my camera last week. It was a cheap, crappy thing; but it was MY cheap, crappy thing. I took the plunge and bought a camera (with a real lens) last night.

I'm happy to report that I answered a Craigslist ad and was not robbed or murdered. Lotsa options tonight, folks! There's a chance I might be at the Lily Pad, but be nice if you see me.

--------------------------------------------------------------

WED 6/24

7pm
Mary McManus, "Poetry In Motion"
at Marathon Sports, 1638 Beacon Street, Brookline
FREE

This made the list for its inspirational properties. When a lot people are feeling more pressure than ever before, it might help to hear about someone who stricken by polio and trained her way to running the Boston Marathon this year. She'll read from her book, "New World Greetings: Inspirational Poetry and Musings for a New World", which aims at body, mind, and spirit.

It might be crowded. There was an RSVP option, but it's too late for you to do that... There will be light refreshments and a free raffle of Mizuno gear.

WED 6/24

7pm
Bill Wasik, "And Then There's This: How Stories Live And Die In Viral Culture"
at Brookline Booksmith, 279 Harvard St, Brookline (Coolidge Corner)
FREE

Wasik is generally acknowledged as the inventor of the "flash mob", so maybe someone should organize a silent rave to take place during his reading!

It seems like Wasik has attempted many Internet experiments, and he examines how professional media outfits are in some ways competing with the home-generated material. What does all of this web activity mean to us? Maybe you'll hear some thoughts about it. (Isn't it funny when people write books about the Internet?)

WED 6/24

9pm
Ezra Furman & The Harpoons, Faces On Film, Carter Tanton, Sarah RabDAU & Self-Employed Assassins
at Middle East - Upstairs, 472 Mass Ave, Cambridge (Central Sq)
$9 advance / $10 day of show / 18+

Ezra Furman & The Harpoons first caught my eye when reading about Boston bands at last year's SXSW. These Tufts undergrads had been playing for two years, and I finally noticed them when they play a national music fest. Well, they've graduated and moved to NYC (I think) but still are playing punchy, witty, folky rock with youthful abandon.

Things might get a bit mellow in the middle with Faces On Film and a solo set by Carter Tanton (Tulsa). Whenever you can get a chance to hear Carter with or without band, a massive wave of killer songs will swarm around and sting you in the most pleasant way. With her Self-Employed Assassin drummer, it's great to hear keyboardist Sarah Rabdau unfettered by extraneous instruments. Hear the thoughtful songs via her wonderful voice.

WED 6/24

9:30pm
The Most Serene Republic, Bon Savants
at Great Scott, 1222 Comm Ave, Allston
$10 / 18+

I hate to do this to The Most Serene Republic, but I will make the easy comparison: If you like Broken Social Scene, you should dig these fellow Canadians who are signed to the same record label. It's good stuff; it's very much in the same vein. The Bon Savants are some of our finest purveyors of clever, dark, swirling-guitar modern-rock. With two bands, the crowd might be able to get home earlier than usual...

WED 6/24

10pm
Starnes&Shah, The Bella Birds
at Lily Pad, 1353 Cambridge St, Cambridge (Inman Sq)
$5 suggested donation

Starnes&Shah are a welcome arrival on the music scene; when a really good band moves between Boston and New York, they're usually heading south. In this case, we have two new voices that sound so good together. Starnes&Shah dance splendidly on the fence between folky-rock and rockish-folk, but it doesn't matter with great lyrics and melodies. S&S have been joined by a local bassist and drummer, and the acoustics are great at the Lily Pad.

The Bella Birds are eerily well-matched as another folky duo with sweet harmonies who met at college and who've added collaborators along the way.

Free treat alert: Starnes & Shah give treats upon treats. "...you can expect a giggle, a bop and even a homemade cupcake!"