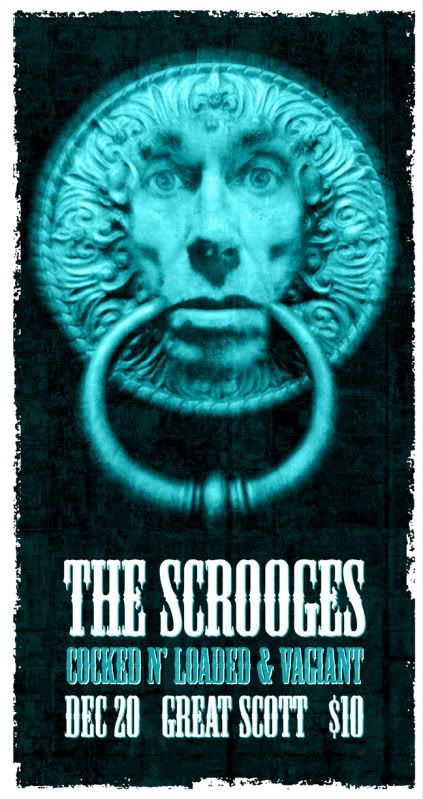 Well, it's not snowing yet as I write this. We'll see what happens, but I'm predicting this "blizzard" is going to be a bust in Boston...

Go out and do your stuff. Or stay in and watch football.

--------------------------------------------------------------

SUN 12/20

2pm
"Tru Grace: Holiday Memoirs"
at Central Square Theater, 450 Mass Ave, Cambridge (Central Sq)
$10 * with Discount Code *

Adaptations of Truman Capote's "A Christmas Memory" and Grace Paley's "The Loudest Voice".

Find discount code and showtimes (and more) here in the post below.

SUN 12/20

4pm
Annual Caroling Mob
meet at Forest Hills T, about 3798 Washington St, Jamaica Plain
FREE

If it looks okay, these folks are going to walk around JP and sing holiday songs. If the weather is still terrible, the group will stay inside of the station.

There is little chance of getting any figgy pudding, but dozens of people will probably show up. Anyone who feels like singin with other cheerful people can show up.

SUN 12/20

8pm
Sex and Drugs Trivia: "Narraganset for a Year"
at The Savant Project, 1625 Tremont St, Boston (Mission Hill)
FREE

Unlike other pub trivia, the questions are about stuff you think you know about. Except sex and drugs encompass a lot of area. When Team Bostonist win, I think there were 4 rounds that each had a theme that was similar in form to other pub trivia. As far as team sizes, they welcome "3somes, 4somes and full on orgies."

You could go any Sunday night and possibly win a cool prize, but this week's grand prize is a year's supply of Narraganset Beer. (It ain't the best beer, but it's a good cheap beer.) I've heard of this promotion before, and I think they drop off a couple cases of 'Gansett at your house every month. That's the gift that keeps on giving!

SUN 12/20

9:30pm
The Scrooges, Cocked 'n Loaded, Vagiant
at Great Scott, 1222 Comm Ave, Allston
$10

As soon as "Scrooges season" begins, the last show of the year arrives. Ain't it wonderful that we have a bunch of sleazy rockers in dirty Santa suits who rip through a bunch of songs by Iggy Pop & The Stooges? These are the kind of yuletide traditions I can support!

In musical support, it's the two bands that refer to genitalia (for Saturnalia?)... It's a loud and fast rock party that would be a good night to take your hands out of your pockets and through the goat horns. Vagiant the devil-may-care/bad-ass quartet of punk rock chicks serve it up as you might expect. Cocked N' Loaded throw down the hard-rock hammer pretty hard like some of the best guys from Australia.