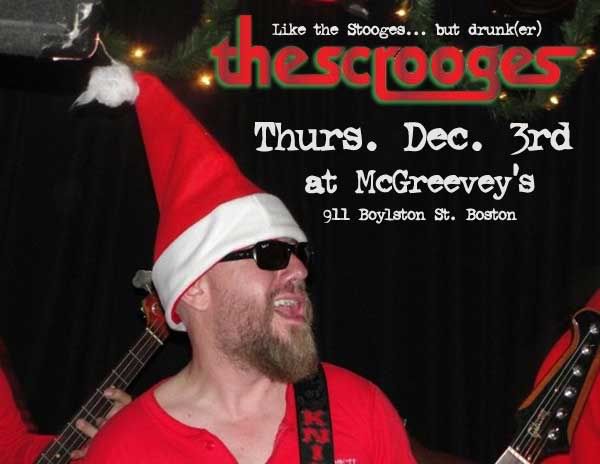 Keeping it short today so tomorrow will be a better post... Although I didn't stay long due to a Zipcar snafu, Rock N Roll bingo was pretty fun last night!

Love for Somerville:
If you like those funky shops in Davis Square but can't get there before they close, many of them will be open tonight until midnight.

Do you hang out in Union Square? There's a possibly amusing expository event about the "New Green" at Precinct that starts around 7pm (no cover charge).

--------------------------------------------------------------

THUR 12/3

6pm to 8pm
Boston Common Holiday Tree Lighting
at Boston Common, about 148 Tremont St, Boston
FREE

Feat: Brian McKnight, Melinda Doolittle ("American Idol" Season 6), Boston Arts Academy Dance Troupe, Masquerade cabaret troupe

Besides our Nova Scotia Xmas tree, lights are strewn though about 50 more trees that are still alive in the Common.

"Refreshments provided by H.P. Hood, Cabot Creamery, Nantucket Nectars, Snapple, Dunkin' Donuts, Jazzy Apples, and New York Life" [rv - NY Life, WTF?]

THUR 12/3

6pm to 8pm
Lowell Lecture: Rick Steves
at Rabb Hall, Boston Public Library, 700 Boylston St, Boston (Copley Sq)
FREE

Rick Steves is not the most dynamic TV travel host, but he has many good European travel tips.

"A book sale and author signing will follow the lecture."

THUR 12/3

6pm to 7:30pm
Daniel Goleman, "Ecological Intelligence"
at Room 370, Bldg 4, 77 Mass Ave, Cambridge (MIT campus)
FREE

From the author of "Emotional Intelligence" and "Social Intelligence", his new book with the oh-so-original name is "Ecological Intelligence": If we knew more about the consequences of our purchases, people would make more environmentally responsible decisions.

Prof. Deborah Ancona (Management, Sloan) and Greg Norris will join Goleman.

THUR 12/3

9:30pm
Boston Music Spotlight Holiday Show
Feat: Cassavettes, Shadwell, Three Day Threshold w/ Summer Villains, Taste
at Hennessy's Hooley House, 25 Union St, Boston (near Faneuil Hall)
$10 / $5 w/ unwrapped toy / 21+

I like Cassavettes and Three Day Threshold more than Shadwell and Taste, but all proceeds will benefit Toys for Tots. Catch some music and feel like you're giving to charity.

It's better than dropping change in the pot for the bell-ringers...

THUR 12/3

10:30pm
Where the Land Meets the Sea, George Watsky, Dan Webb & the Spiders
at Plough & Stars, 912 Mass Ave, Cambridge (Central Sq)
FREE

"James Lindsay presents" music and spoken word on the first Thursday of the month at the Plough; I'm not sure if he also performs every time. There was a cool flyer for this show too, but I had to go with The Scrooges.

Where the Land Meets the Sea is loaded with tasty nuggets of melodic rock. They offer lots of cool, robust musical parts and great female vocals (who is easy on the eyes) -- and we get to hear them play at clubs like the Plough.

As someone who doesn't follow spoken-word, it's still easy to see that George Watsky is very talented. The content and topics are strong, and the dramatic touches come off rather naturally. Apparently he's leaving town soon... Dan Webb & the Spiders probably won't piss you off with pleasantly unaffected rock.

THUR 12/3

The Scrooges (11:30pm), Side Effects (10:30pm)
at McGreevey's, 911 Boylston St, Boston (Back Bay)
FREE / 21+

Even if you don't know the oeuvre of Iggy Pop & The Stooges, you should get a kick out of the hard-rocking, Santa-suit-wearing tribute band. If this happens anywhere else, I'm inclined to believe their ripping off our hometown rock vets. This is what the holidays are all about, baby! Side Effects will punk things up.

If you get there early, there should be 'drink specials' of some kind and $1 sliders all night.

If you don't make it tonight, The Scrooges have another upcoming local gig at Great Scott.